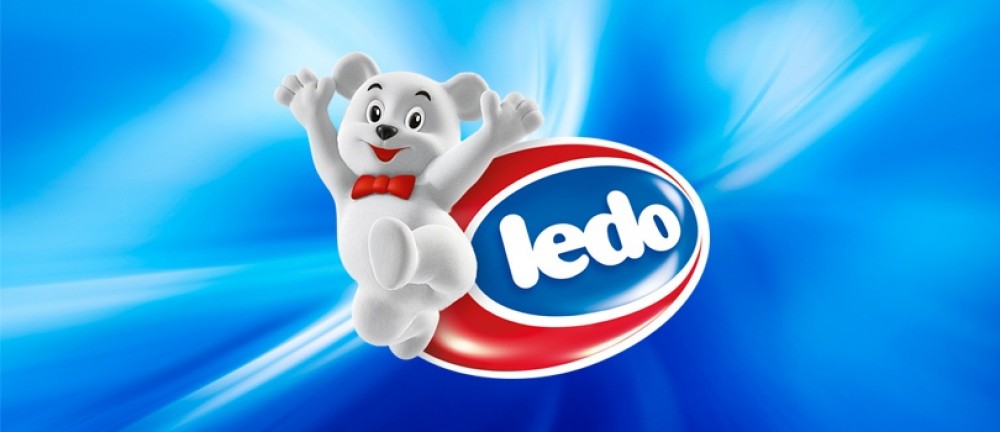 The world's leading market intelligence agency, Mintel, has highlighted Ledo and its innovative ice cream concepts in its regular report for the second time.
For the second time, the world's leading market intelligence agency, Mintel, has featured Croatia's Ledo as a leading producer and distributer of ice cream and frozen foods in Croatia and Southeast Europe. In Mintel's analysis, published on the Mintel Food & Drink platform, it was concluded that the leading ice cream producers must provide increasingly demanding consumers with innovative flavours and products. Mintel highlighted Ledo's ice cream Hešteg (Hashtag) as an example of a product that is embracing the power of social media to engage an audience both online and offline. For Ledo, this is great recognition, as Mintel mentioned the most innovative ice creams, made right at Ledo, and touched on last year's awards ceremony of the International Ice Cream Consortium (IICC). Thanks to its creative approach, exceptional solutions and advanced technologies, Ledo won three valuable recognitions at the ceremony – gold for Ledo's Hešteg and silver for King Love and Lollipop.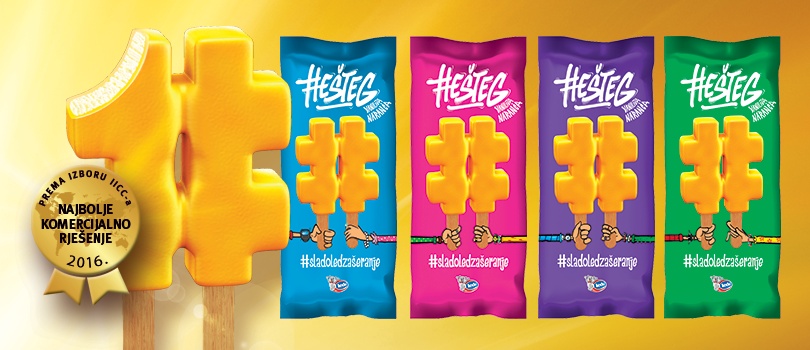 "Ledo is continually and intensively investing in the development of new and innovative products, and each year presents a number of novelties to the market. We have just completed the most successful year in the history of the Ledo Group, which tells us that our consumers have recognised our work and our innovative products. It is a great honour and satisfaction to be recognised in the international context by such an important global institution as Mintel. This will certainly motivate us to continue to shift our own boundaries even further," stated Dario Vrabec, Ledo CEO.
As stated by Mintel, consumers are often inclined to be adventurous and seek out products with unusual textures and shapes, something which Ledo has tapped into. Like the experts at the IICC, Mintel commented on the impressive and unique form of the Hešteg ice cream, and the combination of vanilla with an orange coating. This is an ice cream on two sticks, unlike any other in the world, which can be shared in the real and online world. This was stressed in particular by Mintel, as the Ledo Hešteg ice cream thereby meets the growing desire for sharing personal food habits on the Internet.
In addition to this gold award, the IICC also awarded Ledo with the silver award in the category of Best Ice Cream for King Love, a premium ice cream that combines a chocolate mousse structure with a strawberry filling. A silver award was also granted to Ledo Lollipop in the category of Most Innovative Ice Cream.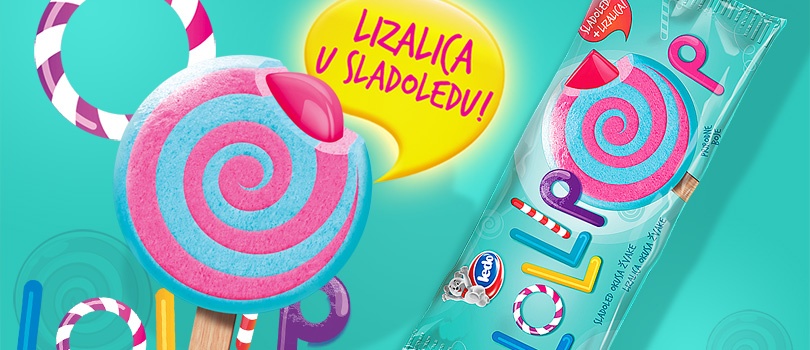 Alex Beckett, Global Food and Drink Analyst at Mintel, also discusses the innovation behind Lollipop, a bubble gum flavoured ice cream with a combination of pink and turquoise colours, because it contains a real lollipop in the centre. Beckett stated that the combination of hard and soft textures in the Ledo Lollipop ice cream meets the growing market demands for a memorable ice cream experience, and that Ledo's new product has been developed with an understanding of the importance of a product's visual attractiveness.
About Mintel
Mintel is the world's leading market intelligence agency. For over 40 years, Mintel's expert analysis of the highest quality data and market research has directly impacted on client success. With offices in London, Chicago, Belfast, Kuala Lumpur, Mumbai, Munich, New York, São Paulo, Shanghai, Singapore, Sydney, Tokyo and Toronto, Mintel has forged a unique reputation as a world-renowned business brand. For more information on Mintel, please visit www.mintel.com.