The distribution strength of the Ledo Group in the region includes more than 70 thousand cooling devices in the most attractive locations throughout the region.
Every day, almost 300 refrigerated trucks, equipped with computer equipment and integrated into the Ledo computer system distribute Ledo products to our own sales centres, retail shops, hospitality enterprises, public institutes and to foreign markets.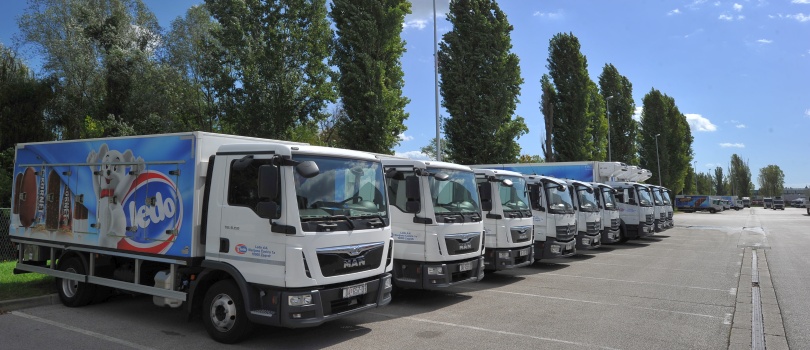 In 2006, Ledo fully introduced a presales system with the introduction of a new mobile information system for sales staff, thereby enabling customer and consumer needs to be fully and quickly met and to ensure that customers can obtain their favourite products at any time. Cooperation with business partners is largely in the form of electronic data exchange (orders, invoicing) that is a part of the wider, computerised B2B (Business to Business) platform.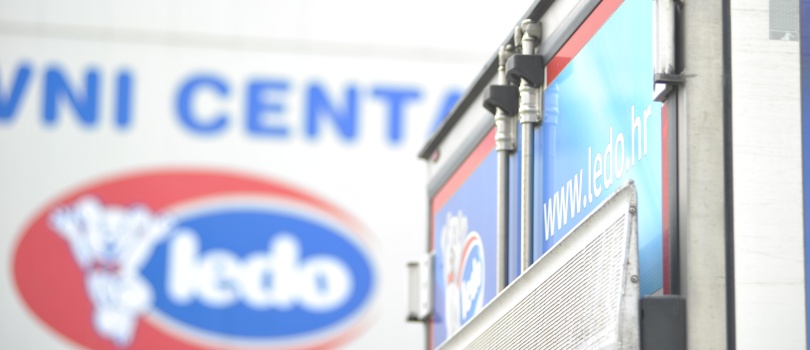 In Croatia, Ledo has two distribution/logistics warehouses, in Zagreb and Dugopolje, which service six cross-docking warehouses and 20 thousand delivery sites (shops, HoReCa, own sales locations). Delivery is ensured within 24 hours, keeping all goods continually in the "cold chain".